Legal U.S. States Cannabis Map
As of late 2018, 30 out of the 50 U.S. states & Washington, DC allow for the legal use of marijuana – however some states allow strictly for medical purposes only.
The medical or recreational legal cannabis programs vary by state. Certain states allow for its citizens to grow and sell marijuana, while others allow for simply cultivation, or strictly allow for purchasing the medical marijuana at a state-licensed dispensary.
Map of the United State's current laws on cannabis per state retrieved on Nov. 17, 2018.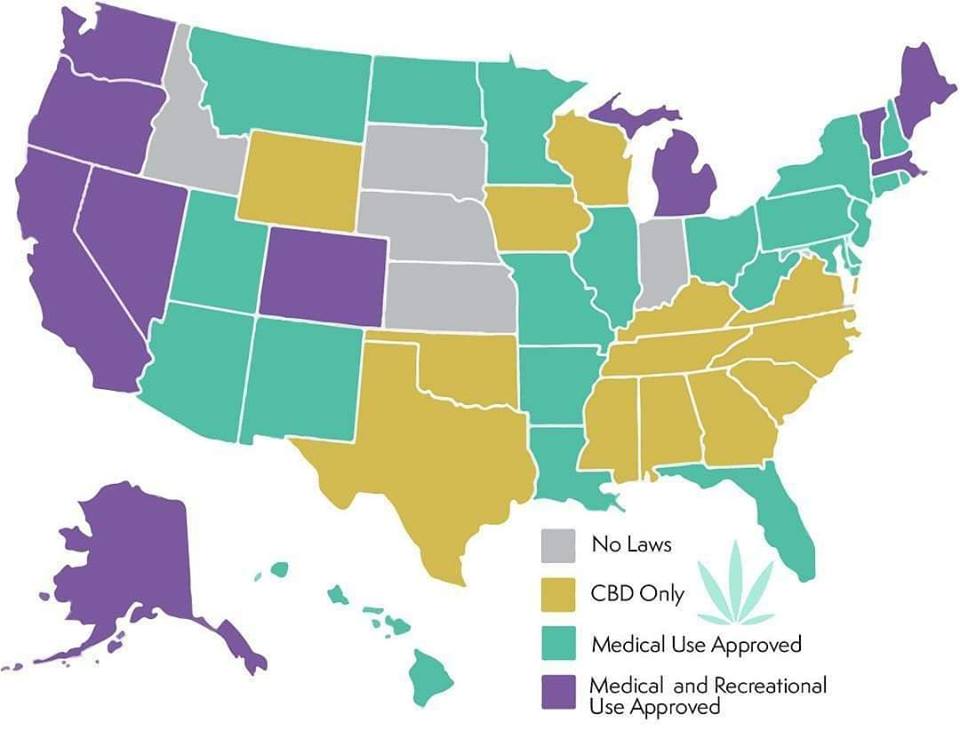 The Effect of Legal Cannabis in the United States
Benefits of Legal Cannabis to U.S. States

Cannabis Revenue
The United States has earned billions of dollars of revenue through the efforts of legal cannabis programs.

Taxation
Cannabis users and growers have a right to manage their funds, pay taxes and have access to financial banks.

Protecting Rights
As you can read on our homepage, the constitution may prove that cannabis is a legal right to U.S. citizens.

End the Drug War
The statistics of the Drug War have showed the effort has failed. Rather, cannabis legalization is the future.